Career
Hailed for his "rich and deep sound, robust and regal" regarding his Carnegie Hall debut, John Robert Green is a versatile bass-baritone with a wide-ranging concert and operatic repertoire. Recent operatic credits include the role of Sciarrone and cover of Scarpia in St Petersburg Opera's production of Tosca. Upon working with John in Tosca, St Petersburg Opera offered him the roles of Don Fernando in Fidelio, and Mustafà in L'Italiana in Algeri. Green covered the roles of Owen Hart and George Benton in Dead Man Walking with the Israeli Opera. John had a role and company debut as the endearing Caleb Plummer in Zandonai's Il Grillo del Focolare with Teatro Grattacielo followed by an immediate invitation and return for the same company in a menacing performance of Bardo in Cilea's Gloria. Both were American premieres. Last year, John had his first opportunity to sing with New York City Opera in the roles of the Donkey and the Horse in the newly commissioned opera A Christmas Wish by Julius von Maldeghem. Soon after, New York City Opera engaged him for their world premiere of Ricky Ian Gordon's The Garden of the Finzi-Continis, and as Basilio in their production of Il barbiere di Siviglia. Of his performance as Jack Rance in Fanciulla del West with Winter Opera St Louis, critics celebrated that "His powerful voice can seduce or snarl as required." For the Indiana University Jacobs School of Music's Bicentennial Celebration performances of Wagner's Parsifal, John was engaged to cover Mark Delavan in the role of Amfortas. A favorite of the Norwegian public, Mr. Green has appeared at LidalNorth in Oslo, Norway for his role debut as Gunther in Götterdämmerung, Tarquinius in The Rape of Lucretia, as well as one of his signature roles as the Father in Hänsel und Gretel. He has appeared in the title role of Gianni Schicchi and Escamillo in Carmen with the Tel-Aviv Summer Opera, as well as the reprisal of the Humperdinck for Sherrill Milnes Voice Festival in Savannah Georgia. Mr. Green has been lauded for his performances as Guglielmo in Cosi fan tutte, Marcello in La bohème, Dr. Rappaccini in La Hija de Rappaccini, Count Almaviva in Le nozze di Figaro, and the title role in Don Giovanni. For his performance of Germont in La traviata, he received the Opera Performance of the Year Award from Illinois Opera Theatre.
Equally at home on the concert stage, Mr. Green has garnered accolades for his commanding performance of Elijah in Mendelssohn's Elijah with the Omaha Symphony and was equally praised for his performance as the bass soloist in Rossini's Stabat Mater with Hunter College. For his performance with DCINY at Carnegie Hall he sang with "an infectious energy and imbued with such pure emotion that a number of tissues were spotted being pulled from pockets and purses." Audiences were also moved by John's powerful interpretation as the Bass Soloist in Verdi's Messa da Requiem with the Helena Symphony. Audiences cheered Mr.Green's return to the Helena Symphony last Fall as the Bass soloist in Rossini's Stabat Mater, and again this Fall as the Bass soloist in Mozart's Requiem. In their return to public performances, the University of Florida School of Music engaged John as the Bass soloist for their performance of Beethoven's Ninth Symphony. He has appeared as a featured soloist with the Baroque Artists of Champaign-Urbana in performances of Bach's B-minor Mass, Christmas Oratorio, and St. John Passion, as well as Handel's Messiah and as the title character in Handel's Saul. He also gained critical acclaim for his performances of Haydn's The Creation, and Vaughan Williams Sea Symphony.
Upcoming performances include Basilio in Il barbiere di Siviglia with Gulfshore Opera, and a return to St Petersburg Opera as Don Fernando in Fidelio and Mustafà in L'Italiana in Algeri.
John was an Apprentice Artist with Sarasota Opera, where he was honored with the Ann O'Donnell Scholarship Award for Outstanding Apprentice.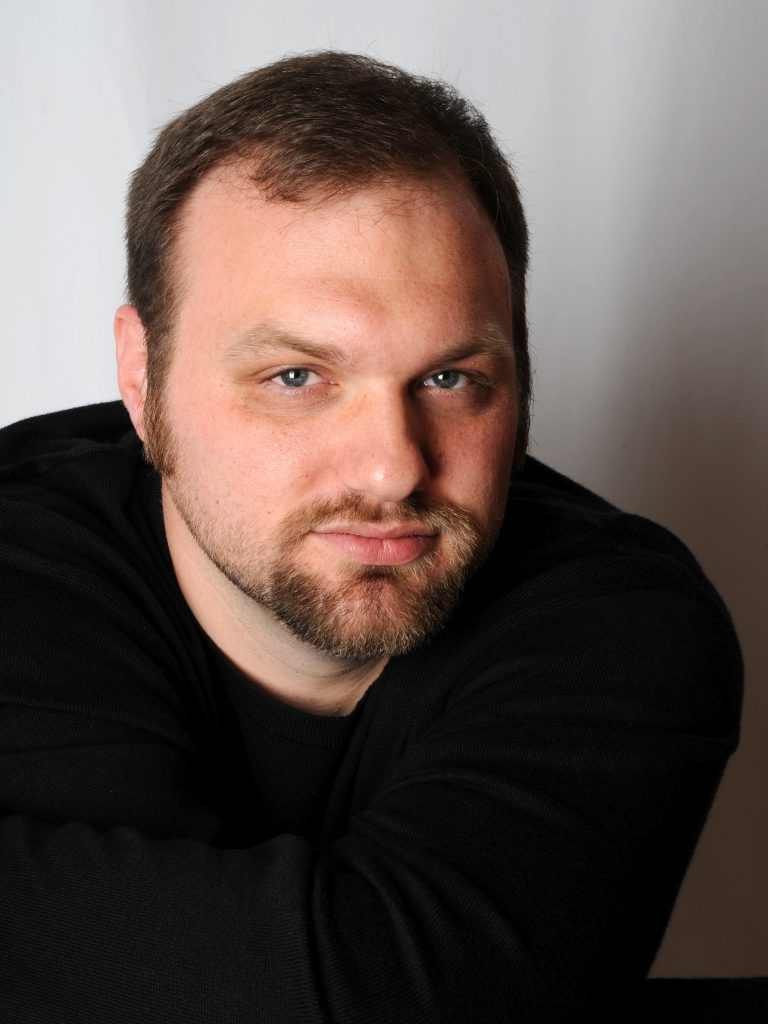 Wade Artist Management New York, NY Tel.: 917.509.6648 marthanwade@gmail.com